Green Garlands
Artificial green garlands, wreaths and swags are a traditional, stylish and low maintenance way to add elegance and charm to any setting during the Christmas season. Offering realistic looking foliage in a choice of styles, including Canadian Pine and Glacier Pine, and a choice of sizes including 6ft and extra large 30m long versions. Plain versions allow customisation by adding any lights or decorations of your choosing (available separately) to match your themes or for an all in one solution choose decorated versions featuring classic red or gold baubles and ribbons etc. For an eye-catching and vibrant approach, choose the large swag or wreaths fitted with beautiful LED lights. All are ideal for commercial and retail use in window displays, above stairwells etc of every type of shop from department stores to boutiques to garden centres and shopping centres. Selected items only available from our stores - contact them to order. For more Christmas decorations and display products, visit our stores.

Our 14 Day No Quibble Guarantee does not apply to this item. Your statutory rights are not affected. In the rare event of damage in transit or missing components please call Customer Services on 0330 44 55 666. For our full Returns Policy click
here
.
Standard Delivery Charges
Orders from £20 to £85 - delivery is just £5.25 per order
Orders over £85 - FREE delivery (excluding Heavy Goods)
All prices quoted are excluding VAT.
Please note our minimum order value is £20
Orders placed before 4pm are usually delivered the next working day.
(24 Hour Deliveries are not possible in certain UK postcodes).
Heavy Goods Charge of £55 applies only to certain large items
and this is clearly shown on the relevant page on our website. See details of our
Next Day Guaranteed Delivery options
.
Canadian Pine Garland Green&nbsp- Green - 270 x 30cm - Each
Canadian Pine Garland Green&nbsp- Green - 270 x 30cm - Each
Available to purchase instore only. Garland Green&nbsp- Green - 360cm - Each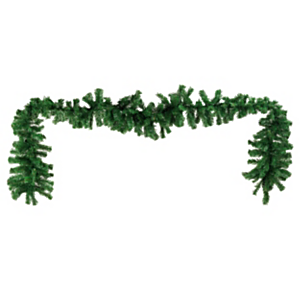 Available to purchase instore only. Garland Green&nbsp- Green - 360cm - Each
Available to purchase instore only. Garland Green&nbsp- Green - 120cm - Each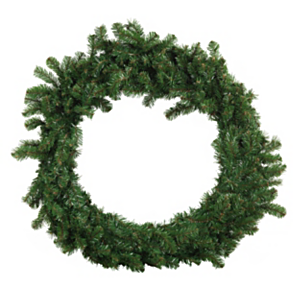 Available to purchase instore only. Garland Green&nbsp- Green - 120cm - Each
Garland Green&nbsp- 100 Bulb - 120cm - Each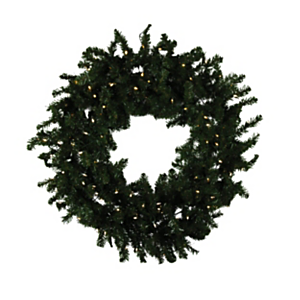 Garland Green&nbsp- 100 Bulb - 120cm - Each
Available to purchase instore only. Gold and Green Bauble Garlands&nbsp- Gold and Green - 180cm - Each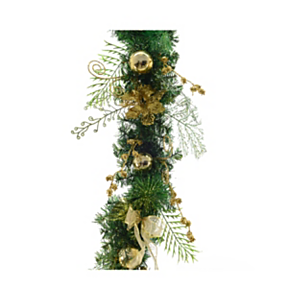 Available to purchase instore only. Gold and Green Bauble Garlands&nbsp- Gold and Green - 180cm - Each
Available to purchase instore only. Red and Green Bauble Garlands&nbsp- Red and Green - 180cm - Each
Available to purchase instore only. Red and Green Bauble Garlands&nbsp- Red and Green - 180cm - Each
Available to purchase instore only. Garland Green&nbsp- 50 Bulb - 60cm - Each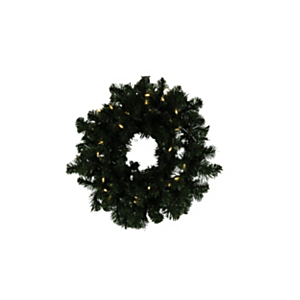 Available to purchase instore only. Garland Green&nbsp- 50 Bulb - 60cm - Each