Christmas Tags
Get your products looking festive with this exclusive range of great quality tags, made from durable 300gsm white or buff manilla card featuring a choice of Christmassy designs. There is a gold metallic foil fir tree or gold snowflakes on a white tag, a giant silver snowflake on a round tag or white snowflakes on attractive, rustic brown tags. There is also a round tag with white trees and stars that looks like a bauble. Traditional tag shapes are 48 x 96mm whilst round versions have a 68mm diameter. They are ideal for pricing and labelling gifts, decorations and other seasonal products or for using as gift tags to attach to presents and parcels. Simply write on prices, SKUs, addresses etc and attach by hand to jars, boxes, garments, accessories or other items. Perfect for all types of retailer from gift shops and clothes shops to cafes or bars. Sold in packs of 100.

This item is fully covered by our 14 Day No Quibble Guarantee. Should it not meet your expectations for any reason, simply call Customer Services on 0330 44 55 666 for a returns number and send back the goods complete, undamaged and in their original packaging within 14 days for a refund. For our full Returns Policy
Click here
.
Standard Delivery Charges
Orders from £20 to £85 - delivery is just £5.25 per order
Orders over £85 - FREE delivery (excluding Heavy Goods)
All prices quoted are excluding VAT.
Please note our minimum order value is £20
Orders placed before 4pm will be despatched the same day and should arrive within 2-3 days. Or why not upgrade to a delivered the next day before noon service for only £15.
(24 Hour Deliveries are not possible in certain UK postcodes).
Heavy Goods Charge of £55 applies only to certain large items
and this is clearly shown on the relevant page on our website. See details of our
Next Day Guaranteed Delivery options
.
Sale - Now 25% Off
Sale - Now 25% Off

Gold Christmas Tree Tag - Strung - 48 x 96cm&nbsp-
Pack of 100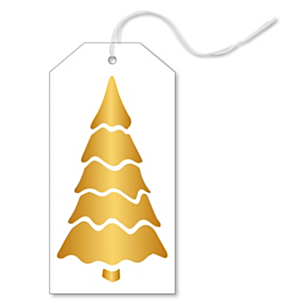 Sale - Now 25% Off
Sale - Now 25% Off

Gold Christmas Tree Tag - Strung - 48 x 96cm&nbsp-
Pack of 100
Sale - Now 25% Off
Sale - Now 25% Off

Sale - Now 25% Off
Sale - Now 25% Off

Gold Snowflake Tag - Strung - 48 x 96cm&nbsp-
Pack of 100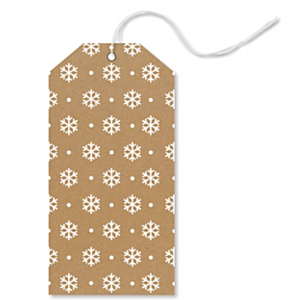 Sale - Now 25% Off
Sale - Now 25% Off

Gold Snowflake Tag - Strung - 48 x 96cm&nbsp-
Pack of 100
Sale - Now 25% Off
Sale - Now 25% Off

Sale - Now 25% Off
Sale - Now 25% Off

White / Gold Snowflake Tags - Strung - 48 x 96 cm&nbsp-
Pack of 100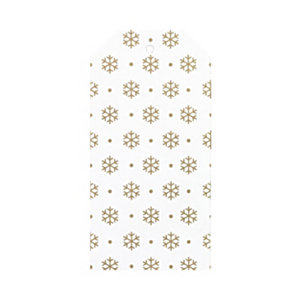 Sale - Now 25% Off
Sale - Now 25% Off

White / Gold Snowflake Tags - Strung - 48 x 96 cm&nbsp-
Pack of 100
Sale - Now 25% Off
Sale - Now 25% Off

Sale - Now 25% Off
Sale - Now 25% Off

Gold Bauble Tag - Strung - 68mm diameter&nbsp-
Pack of 100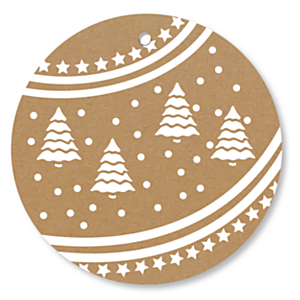 Sale - Now 25% Off
Sale - Now 25% Off

Gold Bauble Tag - Strung - 68mm diameter&nbsp-
Pack of 100
Sale - Now 25% Off
Sale - Now 25% Off

Sale - Now 25% Off
Sale - Now 25% Off

Gold Christmas Tree Tag - Unstrung - 48 x 96cm&nbsp-
Pack of 100
Sale - Now 25% Off
Sale - Now 25% Off

Gold Christmas Tree Tag - Unstrung - 48 x 96cm&nbsp-
Pack of 100
Sale - Now 25% Off
Sale - Now 25% Off

Sale - Now 25% Off
Sale - Now 25% Off

Gold Snowflake Tag - Unstrung - 48 x 96cm&nbsp-
Pack of 100
Sale - Now 25% Off
Sale - Now 25% Off

Gold Snowflake Tag - Unstrung - 48 x 96cm&nbsp-
Pack of 100
Sale - Now 25% Off
Sale - Now 25% Off

Sale - Now 25% Off
Sale - Now 25% Off

White / Gold Snowflake Tag - Unstrung - 48 x 96cm&nbsp-
Pack of 100
Sale - Now 25% Off
Sale - Now 25% Off

White / Gold Snowflake Tag - Unstrung - 48 x 96cm&nbsp-
Pack of 100
Sale - Now 25% Off
Sale - Now 25% Off

Sale - Now 25% Off
Sale - Now 25% Off

Gold Christmas Bauble Tag - Unstrung - 68mm diameter&nbsp-
Pack of 100
Sale - Now 25% Off
Sale - Now 25% Off

Gold Christmas Bauble Tag - Unstrung - 68mm diameter&nbsp-
Pack of 100
Sale - Now 25% Off
Sale - Now 25% Off

Sale - Now 25% Off
Sale - Now 25% Off

Silver Snowflake Bauble Tag - Strung - 68mm diameter&nbsp-
Pack of 100
Sale - Now 25% Off
Sale - Now 25% Off

Silver Snowflake Bauble Tag - Strung - 68mm diameter&nbsp-
Pack of 100
Sale - Now 25% Off
Sale - Now 25% Off

Sale - Now 25% Off
Sale - Now 25% Off

Silver Snow flake Bauble - Unstrung - 68mm&nbsp-
Pack of 100
Sale - Now 25% Off
Sale - Now 25% Off

Silver Snow flake Bauble - Unstrung - 68mm&nbsp-
Pack of 100
Sale - Now 25% Off
Sale - Now 25% Off