Female Faceless Sports Mannequins
Make ladies sports wear or fashions stand out with these dynamic and exiting mannequins in a choice of action packed, sporty poses. There is a runner, walker, golfer or traditional legs astride pose, certain to draw attention to displays of gym wear, active wear, trainers, sports kits and other fitness related garments and equipment. Faceless design is low maintenance and features stunning muscle definition and great body proportions. Made from top quality, long lasting, fibreglass, with a lovely white matt finish. Perfect for sports shops, gyms, exhibitions, showrooms or department stores. Includes dual-purpose glass stands, plus FREE care kit. Accessories not included. Delivery usually takes up to 14 days.
Our 14 Day No Quibble Guarantee does not apply to this item. Your statutory rights are not affected. In the rare event of damage in transit or missing components please call Customer Services on 0330 44 55 666. For our full Returns Policy click
here
.
Standard Delivery Charges
Orders from £20 to £95 - delivery is just £5.95 per order
Orders over £95 - FREE delivery (excluding Heavy Goods)
All prices quoted are excluding VAT.
Please note our minimum order value is £20
Orders placed before 4pm will be despatched the same day and should arrive within 2-3 days. Or why not upgrade to a delivered the next day before noon service for only £15.
(24 Hour Deliveries are not possible in certain UK postcodes).
Heavy Goods Charge of £55 applies only to certain large items
and this is clearly shown on the relevant page on our website. See details of our
Next Day Guaranteed Delivery options
.
Usually 2 weeks for delivery
Please allow 2 weeks for delivery
Faceless White Female Mannequin&nbsp- Legs Astride
- Each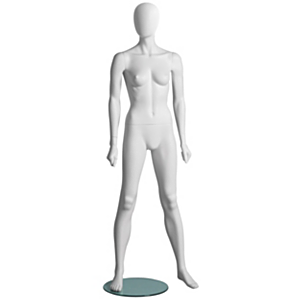 Usually 2 weeks for delivery
Please allow 2 weeks for delivery
Faceless White Female Mannequin&nbsp- Legs Astride
- Each
£399.00 ex vat
( £ 478.80 inc vat )
Usually 2 weeks for delivery
Please allow 2 weeks for delivery
Usually 2 weeks for delivery
Please allow 2 weeks for delivery
Faceless White Female Mannequin&nbsp- Runner
- Each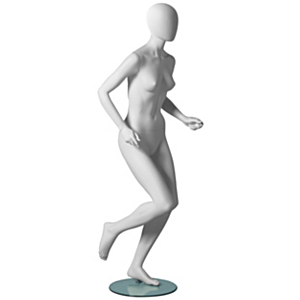 Usually 2 weeks for delivery
Please allow 2 weeks for delivery
Faceless White Female Mannequin&nbsp- Runner
- Each
£399.00 ex vat
( £ 478.80 inc vat )
Usually 2 weeks for delivery
Please allow 2 weeks for delivery
Usually 2 weeks for delivery
Please allow 2 weeks for delivery
Faceless White Female Mannequin&nbsp- Walker
- Each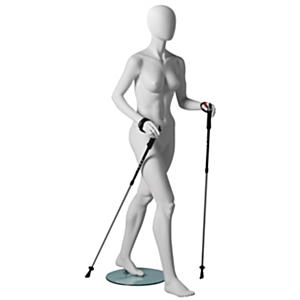 Usually 2 weeks for delivery
Please allow 2 weeks for delivery
Faceless White Female Mannequin&nbsp- Walker
- Each
£399.00 ex vat
( £ 478.80 inc vat )
Usually 2 weeks for delivery
Please allow 2 weeks for delivery
Usually 2 weeks for delivery
Please allow 2 weeks for delivery
Faceless White Female Mannequin&nbsp- Golfer
- Each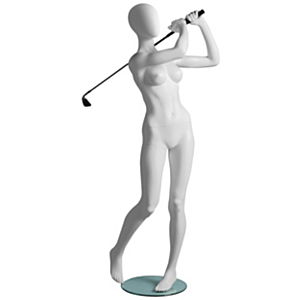 Usually 2 weeks for delivery
Please allow 2 weeks for delivery
Faceless White Female Mannequin&nbsp- Golfer
- Each
£399.00 ex vat
( £ 478.80 inc vat )
Usually 2 weeks for delivery
Please allow 2 weeks for delivery