Male Flexible Mannequins
Strong, wired, skeleton mannequins with a soft polyurethane foam body in a choice of padded, jersey finishes. These fun display figures have flexible arms and legs giving the opportunity to pose them as you wish.
Our 14 Day No Quibble Guarantee does not apply to this item. Your statutory rights are not affected. In the rare event of damage in transit or missing components please call Customer Services on 0330 44 55 666. For our full Returns Policy click
here
.
Standard Delivery Charges
Orders from £20 to £85 - delivery is just £5.25 per order
Orders over £85 - FREE delivery (excluding Heavy Goods)
All prices quoted are excluding VAT.
Please note our minimum order value is £20
Orders placed before 4pm are usually delivered the next working day.
(24 Hour Deliveries are not possible in certain UK postcodes).
Heavy Goods Charge of £55 applies only to certain large items
and this is clearly shown on the relevant page on our website. See details of our
Next Day Guaranteed Delivery options
.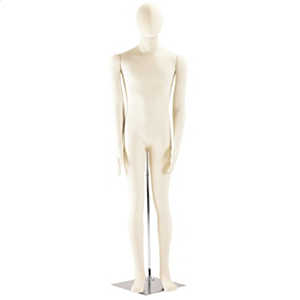 more info
Now 20% Off
20% has already been deducted from the 1@ price
Male Flexi Mannequin - Cream&nbsp- Cream
- Each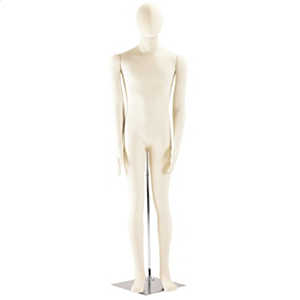 Now 20% Off
20% has already been deducted from the 1@ price
Male Flexi Mannequin - Cream&nbsp- Cream
- Each
Now 20% Off
20% has already been deducted from the 1@ price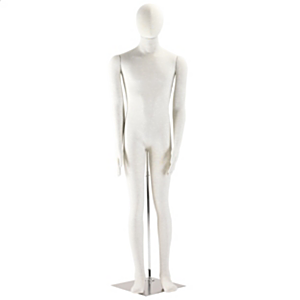 more info
Now 20% Off
20% has already been deducted from the 1@ price
Male Flexi Mannequin - Grey&nbsp- Grey
- Each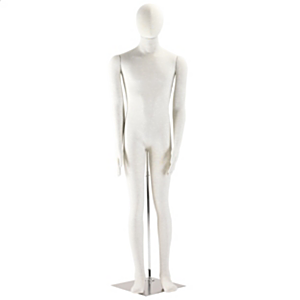 Now 20% Off
20% has already been deducted from the 1@ price
Male Flexi Mannequin - Grey&nbsp- Grey
- Each
Now 20% Off
20% has already been deducted from the 1@ price