Mouse over image for a closer look
Pineapple Prop
Add some kitsch to your window or instore displays with this fun, quirky, metallic display Pineapple made from resin in a funky, eye-catching bronze finish. Scatter them on shelves, counter tops, merchandisers or in windows for an unusual and distinctive look or use them as a centre piece or table decoration. At 24cm tall by 10cm wide, they are life-sized and ideal for using in bars or pubs to enhance cocktail displays and summer event advertising. Sold individually. Due to the seasonal nature, stock is limited. For more seasonal display products, visit our stores in London, Glasgow and Bristol.

This item is fully covered by our 14 Day No Quibble Guarantee. Should it not meet your expectations for any reason, simply call Customer Services on 0330 44 55 666 for a returns number and send back the goods complete, undamaged and in their original packaging within 14 days for a refund. For our full Returns Policy
Click here
.
Standard Delivery Charges
Orders from £20 to £85 - delivery is just £4.80 per order
Orders over £85 - FREE delivery (excluding Heavy Goods)
All prices quoted are excluding VAT.
Please note our minimum order value is £20
Orders placed before 4pm are usually delivered the next working day.
(24 Hour Deliveries are not possible in certain UK postcodes).
Heavy Goods Charge of £55 applies only to certain large items
and this is clearly shown on the relevant page on our website. See details of our
Next Day Guaranteed Delivery options
.
Price per unit (exc. VAT)
Metallic Pineapple&nbsp- Pineapple - 24 x 10cm - Each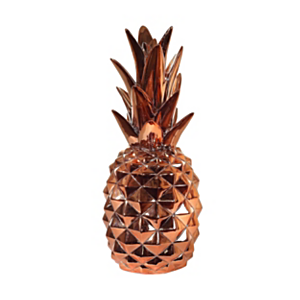 15
Available
true
Pineapple - 24 x 10cm - Each
Product Code: 25337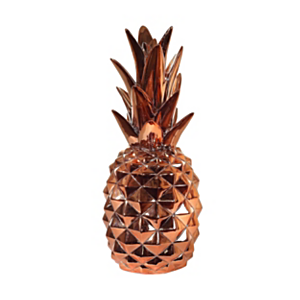 15
Available
true
Price per unit (exc. VAT)