Mouse over image for a closer look
Pink Polka Dot Paper Bags
Part of our Essentials range offering unbeatable value for money. Lightweight counter bags in bright and attractive pink and white polka dot design giving a traditional and classic sweet shop feel. These charmingly retro paper bags are ideal for market stalls, newsagents, gift shops, convenience stores and fast food outlets or even candy buffets at weddings or parties. Available in 2 sizes to suit your requirements and perfect for holding gifts, toys, sweets, confectionery, cakes, fast food, DVDs, CDs, blu-rays and many other products.


This item is fully covered by our 14 Day No Quibble Guarantee. Should it not meet your expectations for any reason, simply call Customer Services on 0330 44 55 666 for a returns number and send back the goods complete, undamaged and in their original packaging within 14 days for a refund. For our full Returns Policy
Click here
.
Standard Delivery Charges
Orders from £20 to £85 - delivery is just £4.80 per order
Orders over £85 - FREE delivery (excluding Heavy Goods)
All prices quoted are excluding VAT.
Please note our minimum order value is £20
Orders placed before 4pm are usually delivered the next working day.
(24 Hour Deliveries are not possible in certain UK postcodes).
Heavy Goods Charge of £55 applies only to certain large items
and this is clearly shown on the relevant page on our website. See details of our
Next Day Guaranteed Delivery options
.
Price per unit (exc. VAT)
Counter Bag Polka Dot Pink&nbsp- Small - 13 x 18cm - Box of 1000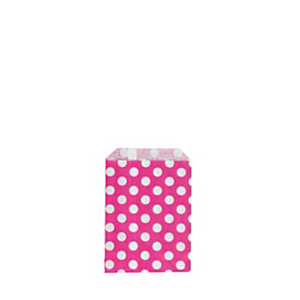 15
Available
false
Small - 13 x 18cm - Box of 1000
Product Code: 30054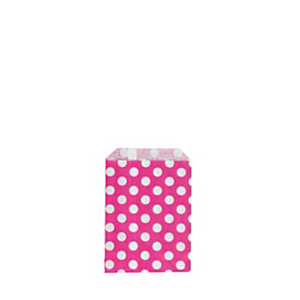 15
Available
false
Price per unit (exc. VAT)

Counter Bag Polka Dot Pink&nbsp- Medium - 17 x 23cm - Box of 1000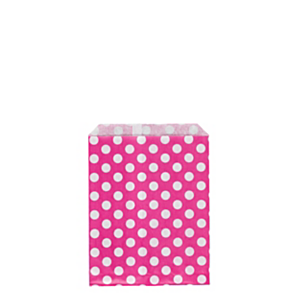 20
Available
false
Medium - 17 x 23cm - Box of 1000
Product Code: 30057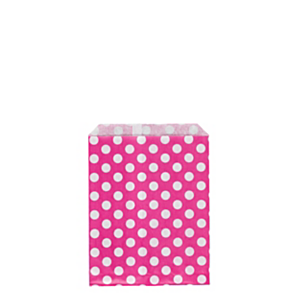 20
Available
false
Price per unit (exc. VAT)