Rainbow Wire Hangers
Brightly coloured wire coat hangers are a fun alternative to plain wire hangers, maintaining the traditional shape and strength but giving them a modern and vibrant look. They can be used to co-ordinate with your brand or to colour-code items by day, customer or service required, making them ideal for dry-cleaning, laundry and ironing services or use at home. Made from high quality 13 gauge, corrosion free, galvanised wire with a smooth, rounded hook at the end with a bright polyurethane powder coating. Each hanger has notches for shoulder straps or skirt loops. Available in a choice of red, pink, purple, green, yellow, orange and blue.

This item is fully covered by our 14 Day No Quibble Guarantee. Should it not meet your expectations for any reason, simply call Customer Services on 0330 44 55 666 for a returns number and send back the goods complete, undamaged and in their original packaging within 14 days for a refund. For our full Returns Policy
Click here
.
Standard Delivery Charges
Orders from £20 to £85 - delivery is just £5.25 per order
Orders over £85 - FREE delivery (excluding Heavy Goods)
All prices quoted are excluding VAT.
Please note our minimum order value is £20
Orders placed before 4pm are usually delivered the next working day.
(24 Hour Deliveries are not possible in certain UK postcodes).
Heavy Goods Charge of £55 applies only to certain large items
and this is clearly shown on the relevant page on our website. See details of our
Next Day Guaranteed Delivery options
.
CLEARANCE - 50% Off
CLEARANCE
Galvanised Coat Wire Hanger Red 40cm&nbsp- Red - 40cm
- Box of 450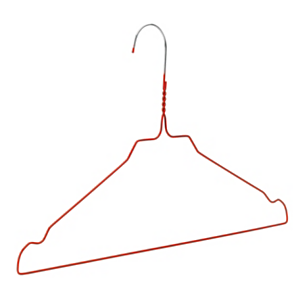 CLEARANCE - 50% Off
CLEARANCE
Galvanised Coat Wire Hanger Red 40cm&nbsp- Red - 40cm
- Box of 450
CLEARANCE - 50% Off
CLEARANCE
CLEARANCE - 50% Off
CLEARANCE
Galvanised P Coat Wire Hanger - Purple 16"&nbsp- Purple - 40cm
- Box of 450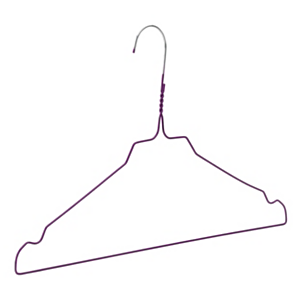 CLEARANCE - 50% Off
CLEARANCE
Galvanised P Coat Wire Hanger - Purple 16"&nbsp- Purple - 40cm
- Box of 450
CLEARANCE - 50% Off
CLEARANCE
CLEARANCE - 50% Off
CLEARANCE
Galvanised P Coat Wire Hanger - Yellow 16"&nbsp- Yellow - 40cm
- Box of 450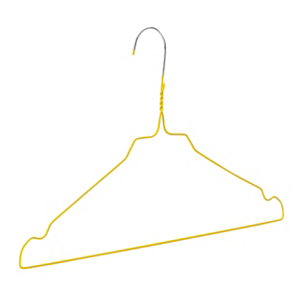 CLEARANCE - 50% Off
CLEARANCE
Galvanised P Coat Wire Hanger - Yellow 16"&nbsp- Yellow - 40cm
- Box of 450
CLEARANCE - 50% Off
CLEARANCE
CLEARANCE - 50% Off
CLEARANCE
Galvanised P Coat Wire Hanger - Orange 16"&nbsp- Orange - 40cm
- Box of 450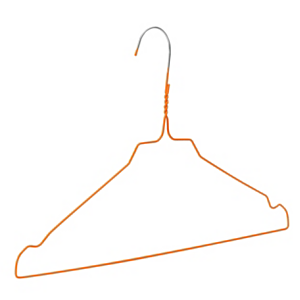 CLEARANCE - 50% Off
CLEARANCE
Galvanised P Coat Wire Hanger - Orange 16"&nbsp- Orange - 40cm
- Box of 450
CLEARANCE - 50% Off
CLEARANCE
CLEARANCE - 50% Off
CLEARANCE
Galvanised P Coat Wire Hanger - Red 16"&nbsp- Red - 40cm
- Box of 25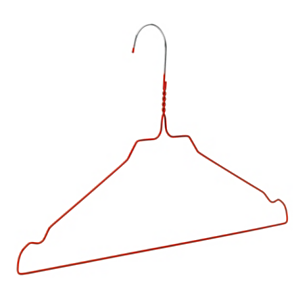 CLEARANCE - 50% Off
CLEARANCE
Galvanised P Coat Wire Hanger - Red 16"&nbsp- Red - 40cm
- Box of 25
CLEARANCE - 50% Off
CLEARANCE
CLEARANCE - 50% Off
CLEARANCE
Galvanised P Coat Wire Hanger - Pink 16"&nbsp- Pink - 40cm
- Box of 25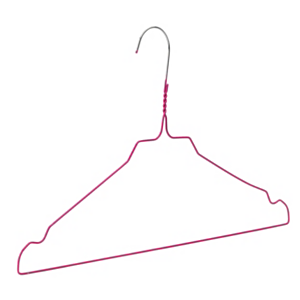 CLEARANCE - 50% Off
CLEARANCE
Galvanised P Coat Wire Hanger - Pink 16"&nbsp- Pink - 40cm
- Box of 25
CLEARANCE - 50% Off
CLEARANCE
CLEARANCE - 50% Off
CLEARANCE
Galvanised P Coat Wire Hanger - Green 16"&nbsp- Green - 40cm
- Box of 25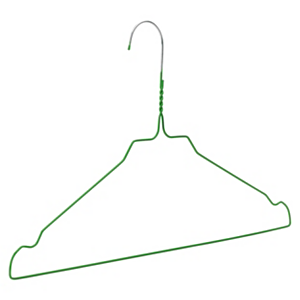 CLEARANCE - 50% Off
CLEARANCE
Galvanised P Coat Wire Hanger - Green 16"&nbsp- Green - 40cm
- Box of 25
CLEARANCE - 50% Off
CLEARANCE
CLEARANCE - 50% Off
CLEARANCE
Galvanised P Coat Wire Hanger - Yellow 16"&nbsp- Yellow - 40cm
- Box of 25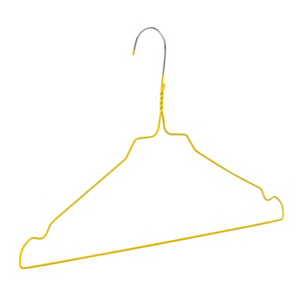 CLEARANCE - 50% Off
CLEARANCE
Galvanised P Coat Wire Hanger - Yellow 16"&nbsp- Yellow - 40cm
- Box of 25
CLEARANCE - 50% Off
CLEARANCE
CLEARANCE - 50% Off
CLEARANCE
Galvanised P Coat Wire Hanger - Orange 16"&nbsp- Orange - 40cm
- Box of 25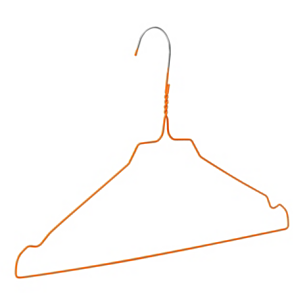 CLEARANCE - 50% Off
CLEARANCE
Galvanised P Coat Wire Hanger - Orange 16"&nbsp- Orange - 40cm
- Box of 25
CLEARANCE - 50% Off
CLEARANCE