Mouse over image for a closer look
Wooden Pedestals
Bring the woodlands inside with these unusual and quirky wood effect alternatives to traditional display pedestals, shaped like tree stumps or Birch and Spruce log slices. They are perfect for putting in window displays or on the shop floor and using on counter tops, tables, shelves and merchandisers. Suitable for any type of smaller product including books, gifts, homeware, accessories and more. There are also hollow birch bases which can be used to house plants or as pots and containers to display small items. Ideal for enhancing a summer, woodland or tropical theme in garden centres, florists, gift shops, department stores, boutiques and more.
Our 14 Day No Quibble Guarantee does not apply to this item. Your statutory rights are not affected. In the rare event of damage in transit or missing components please call Customer Services on 0330 44 55 666. For our full Returns Policy click
here
.
Standard Delivery Charges
Orders from £20 to £85 - delivery is just £4.80 per order
Orders over £85 - FREE delivery (excluding Heavy Goods)
All prices quoted are excluding VAT.
Please note our minimum order value is £20
Orders placed before 4pm are usually delivered the next working day.
(24 Hour Deliveries are not possible in certain UK postcodes).
Heavy Goods Charge of £55 applies only to certain large items
and this is clearly shown on the relevant page on our website. See details of our
Next Day Guaranteed Delivery options
.
Price per unit (exc. VAT)
Birch Log Slice - 23cm&nbsp- Birch - 23cm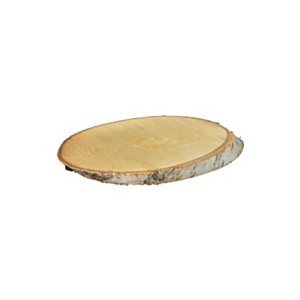 3
Available
true
Birch - 23cm
Product Code: 25343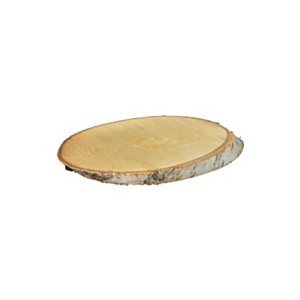 3
Available
true
Price per unit (exc. VAT)

Log Stool&nbsp- Log Stool With Bark - 28cm - Each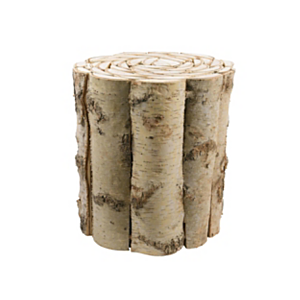 11
Available
true
Log Stool With Bark - 28cm - Each
Product Code: 25344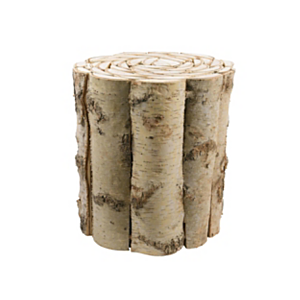 11
Available
true
Price per unit (exc. VAT)